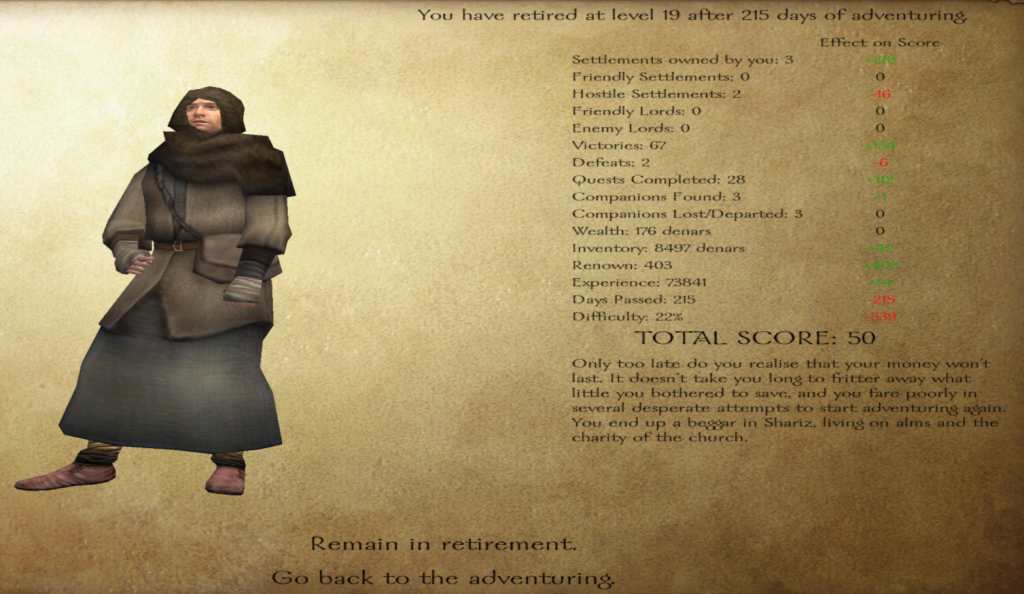 It appears I've lost.
I had conquered two castles since my last post and was on my way to securing Swadia's West end (near the mountains). I had control over one of the castles in the mountain passes and was about to take a castle more inwards to Swadia that was taken by an enemy previously.
I failed, and everything began to crumble. My castles went under siege, my town (Ayikke) has remained looted up 'til this day. Having no soldiers in reserve and little money to my name, I felt now would be a good time to end this play through.
The timing is actually quite nice by ending this play through at the end of the month. I think I'll start a new play through on this game every month to see how far I can get, and who knows? Maybe I'll switch up the games every month too.
New Game:
For my next game I think I'll take a more nomadic approach. I'll be focusing on getting around quickly, building up my economy, and then starting my own kingdom.