We ride unto Curaw.
Current day as of writing this: Day 106
After many defeats we finally went on the offense. First we took Reyvadin (town just behind me in the picture above), now Curaw. These two victories led to my good standing with King Harlaus and let me become a Vassal to him.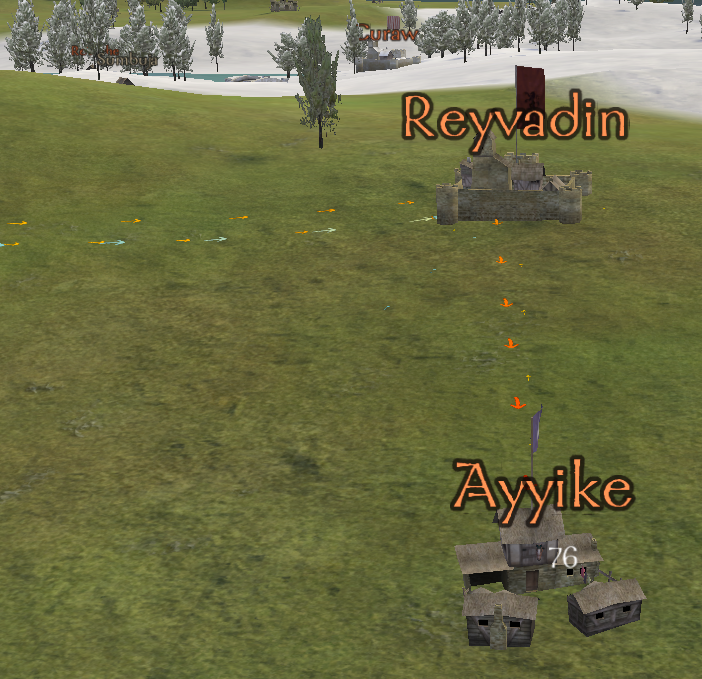 I was given the fief for Ayyike and it was a sorry sight. It was raided just as I was given it and so I couldn't do anything but wait. I will say this, its location may be close to the enemy, but at least its very close to a town which should limit the amount of bandit attacks.